Thursday 05 March 2015: Strategies for Making Brilliant Business Videos and Infographics
Over 100 hours of video are uploaded to YouTube every minute, making YouTube one of the most powerful marketing tools in today's global economy. With the effectiveness of viral marketing sighted by the Economist, 2015 will only see that figure rise and many of those videos will be produced for customer engagement. However, a poorly made video can be just as damaging to your business and brand.

About the one day workshop
This is a practical workshop, and it's aimed at businesses who want to give their sales and communication strategies a professional, competitive edge and learn how to better engage the YouTube generation. If you are a marketing manager, brand manager or managing director, this one day event at the Eastleigh Tec Hub will be a chance for you to brainstorm, get insights into successful techniques for building your brand and product marketing strategy both online and on broadcast TV.
The course is presented by our founder Marcus Pullen and also the Managing Director of LoveLove Films, Georgina Hurcombe who have collaborated together on music videos and TV advertising. They will be exploring a range of examples, and will be on hand to help you develop ideas and learn the skills to commission and communicate effectively with agencies through to media buyers and explain the process of developing videos for television.
They will also discuss the need for Brand Stories and how to develop your own company video material for your website and social media.
Update: 30/01/2015 Sky Media

Paul Lovesy, from Sky Media has joined the workshop team to talk about Sky's Adsmart system. Adsmart is Sky's intelligent advertising system that provides advertisers to target specific audiences whilst watching the same programme through their Sky service.


Paul will cover approaches to get the best out of the system, explain the process and explore the features of audience profiling.
The course will cover:

Examples of good business and brand storytelling
Identify and develop your brand story
Storytelling techniques
Production processes
Analytics and performance monitoring
Online / Digital Broadcast Advertising
Current and future trends

Benefits of the 1 day course include:

An understanding of when, why and, more importantly, when not to use video when marketing your business
The ability to critique established Brands and their video strategies, what works and what doesn't
A working plan for developing the process from commission through to creation and deployment
Developing actionable strategies for selling to the YouTube generation
Identifying return on investment and performance indicators
This one day course takes place in the new Eastleigh Tec Hub on the 5th March from 10:00am to 5:00pm with a break for lunch and networking.
Location address:
The Eastleigh Business Centre
Wessex House
Upper Market Street
Eastleigh SO50 9FD
Report to the main reception and ask for the Tec Hub
How to get to the event
Participants will leave the day with a working plan with which to create their own professional promotional videos and strategies to create and measure engagement.
The course will be run by a team of industry professionals who have worked in video production, internet and broadcast marketing as well as online sales development.
Time to Workshop Start:

About Marcus Pullen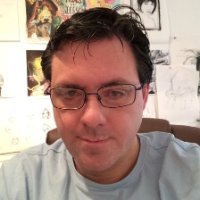 Marcus has worked in a wide range of technical and creative industries over the last twenty years and been responsible for several award winning online projects for retail, distribution, broadcast, healthcare and media. He is the founder of Blue Donut Studios who develop concepts and strategies for customer engagement and storytelling. He has worked with both small business and multinationals in the UK, Europe, USA and Australia.
About Georgina Hurcombe 


Georgina is an award winning producer and founder of Lovelove Films. As a producer she has worked on a range of award winning documentaries, shorts films, music videos, TV Adverts, promotional/corporate films, web videos, animations, presenter led programs. She regularly works with large multinational brands, organisations and agencies in the UK, USA, UAE, Asia and across Europe.