Games | VR | AR | Comics
We develop play and story experiences for businesses and conumers. We use game technologies combined with our experience in games, data, storytelling and software. We create video games, board games, virtual experiences, augmented reality and data driven stories and comics.
We work with leading marketing and advertising agencies, FTSE 100 and Fortune 500 organisations.
Our Business Software Brands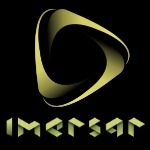 Imersar is our technology company that develops the virtual reality and augmented reality solutions for business, cultural and academic institutions.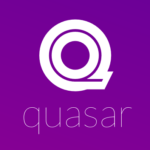 Quasar
Quasar is our SaaS which provides quality surveillance and insights into patient services and experiences for NHS CCGs GP Practices. Contact us for NHS Quality Team contacts.
Gamer Survey
Hi everyone, we are a Games Developer based in the UK. We are running our own player research. We would like to hear from you. We are want to better understand the potential audience for what we are making and gain a better connection with potential players. We also want to learn more about where and how people find out what games they want to buy.
We are also running a prize draw of a £60 GBP (yes we are in UK) Amazon gift voucher as a prize for when we get to 1000 entries. So if we get people filling it in quick we can look at running another competition. No, you don't need to be in the UK to enter.
If you would like to take part in the survey it is here: http://bit.ly/bds-indie-1
We really appreciate the time you take to fill it in. The details of the survey are found on the page.
Website Under Construction…
We are a creative technology company developing  games, apps, comics and more.
We are currently re-designing our website.  We still run our shop for games which you can vist at www.bdgame.uk.
For information about our VR and AR services please visit www.imersar.com.
The new website will provide information for both B2B and B2C customers.
If you would like to find out more, please email info@bluedonutstudios.com
Many thanks,
The BDS Team. 🙂