UK Games Expo 1st-3rd June 2018
1st June 2018

-

3rd June 2018

From £8.00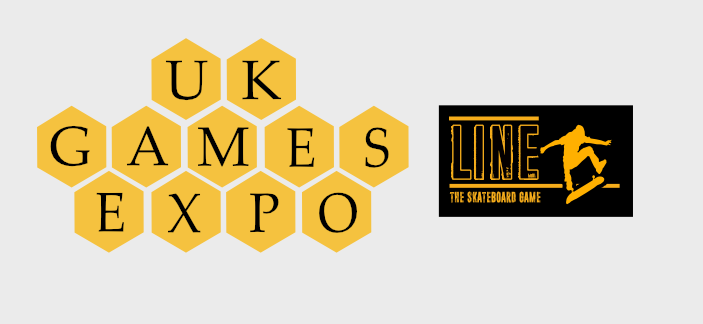 We are delighted to announce that we will be exhibiting at the UK Games Expo at the NEC Birmingham. The show is the largest table top games expo in the UK and brings visitors from across the country. We will be on hand to show people how to play Line and will be able to buy from the team on the stand.
The UK Games Expo is both an important proving ground for games developers as well as being a fantastic place to play games. There is a vibrant community of all backgrounds that come together. Come and visit us on our stand B26 in Hall 2.
There's a wide range of other events for Cosplay, game testing and seeing the latest and greatest games on the market. Line, the Skateboard Card Game, which was launched at Spiel in Germany last year, is available to play. A game for up to 4 players it's a tactical card laying game where you become a competitive skateboarder. You match you best tricks to create 'Lines', a series of tricks to get the highest score.